You guys I was pretty concerned that i had straightened my hair waaaay to much. But today I neutralized again, then cowashed with my wen and let my hair airdry. I think my texlax came out just right which makes me now 100% relieved about this whole thing.
Peep the pics: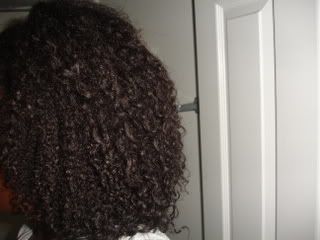 I promise I won't post anymore hair pics for a while.
I just had to share my excitement though.
I think texlaxing truly is the best of both worlds!!
Last edited: