From Shea Butter Hater to Shea Butter Caker!
Shea Growth and Retention Regimen 2019
Theme:
Breaking Through Length Barriers in 2019!
​
​
~~~~~~~~~~~~~~~~~~~~~~~~~~~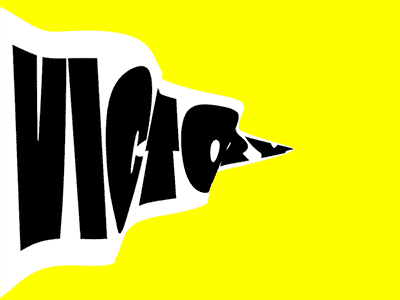 Our Own Shea Butter Unicorn Who Has Broken Through Her Length Barrier After 6 Years of Trying and Failing and Ridicule from Others:​
From Post #2387 of THIS VERY THREAD!!!!!
Here's her story in her own words at post #1314:

"It's a huge victory for me [getting past shoulder length for the

first time EVER

in her hair journey] because I had so many doubters when I started my hair care journey back in March 2006. Remember the pre-YouTube days? I was laughed at and ridiculed by so-called friends because my hair never got longer than my ears my whole life up till then. The longest my hair got after that was full SL. APL on me was my Bigfoot and Lochness monster. I heard it existed but I've never seen it for myself. Now I have!! Yay!!"


~~~~~~~~~~~~~~~~~~~~~~~~~~~~~~~~~


Original Shea Growth and Retention Regimen 2018 thread: https://longhaircareforum.com/threads/shea-growth-and-retention-regimen-2018.828439/

This thread is dedicated to the genius insight and observation of

@ThatJerseyGirl

. She is the person that brought it to the forefront that Shea butter possessed the power to consistently transform natural, afro-textured hair into gorgeous, lush fairytale-like hair locks! Because of her insight, we have been able to harness a small part of the incredible might of Queen Shea, to improve and beautify our afro-textured hair.


Of course you need to use Shea butter!
I only ask that you be kind, supportive and helpful to one another. Share how you are
using Shea butter. Let us know the good, the bad and the ugly. It is all very helpful to us!
Stop by and grace us with your presence whenever you like.
It's always a pleasure to hear from you.​

Who wants to be a
Shea Made Hair Unicorn
in

2019?


Come on down!

​
Shea Made Hair Unicorn Hall of Fame
2019
​
@[B]keranikki[/B]
February 20th, 2019 ~ Post #993 '
Outted'
her as a Shea-made hair unicorn. Her hair is at armpit length. This is her LONGEST LENGTH ever!
@Lita
February 25th, 2019 ~ Post #1069 '
Outted
' her as a Shea-made hair unicorn. Her hair has begun to become thicker, fuller and wavier because of using Shea butter. She posted two photos.
~~~~~~~~~~~~~~~~~~~~~~~~~~~~~
Things We've Learned About Shea Butter in 2019​
Shea butter greatly impacts the physical appearance afro-textured hair in three (3) areas:

Other worldly Thickness
Other worldly Length
Other worldly Darkness/Blackness (hair coloring)

NEW! in 2019
Shea butter is

biologically active

. Unlike hair grease with a petroleum or paraffin base, which is inert.
Shea butter covered hair tends to have

LESS SHRINKAGE

, especially when used in conjunction with a leave in hair conditioner. (Post #427 and #428)
Shea butter mixed with coffee infused ceramide oil, in conjunction with dry exfoliation can lighten scars and stretch marks. (Post # 160)
Shea butter mixed with citronella essential oil can help to repel mosquitos.

(Post # 702)
~~~~~~~~~~~~~~~~~~~~~~~~~~~~~~~~~~~~~~~~~~~~~~~~~~~~~~~
~~~~~~~~~~~~~~~~~~~~~~~~~~~~~~~~~~~~~~~~~~~~~~~~~~~~~~~
Vitamin F = Linoleic Acid (@PlanetCybertron )

Vitamin A =

Vitamin D =

Vitamin E =
Last edited: