I thought I would post these pictures for people that may be feeling style challenged. I did a trial run on my hair for an event I have in December. Every week I wash, deep condition, detangle, and twist my hair with CJ Smoothing Lotion, CJ Smoothing Conditioner, and Care Free Curl Lite Activator Gel. I wear my twists in a bun for 7 days and then repeat the process. This week, when I took down my old twists, I applied conditioner to small sections and put 32 extra long and wide curlformers in my hair. It took about 90 minutes to dry under the dryer because technically my hair wasn't wet. Because it was a trial run, it was pretty late at night and I was ready for bed, so I put my hair in two braids. The next night I was getting ready to wash and retwist, but when I took my braids down I saw that I had achieved another look, so I snapped a picture of that as well.
If I had really been trying, I probably could have gone 2 weeks without washing my hair, the first in twists, and then a couple days with curls, a couple days with braids, and a couple days with waves.
I've done curlformer sets on wet hair before and my hair never came out this straight, and it was so much more of a hassle to part and keep the sections wet. Working on stretched hair was a million times easier.
If anyone else tries this out please let me know how it goes!
3/4 of the way done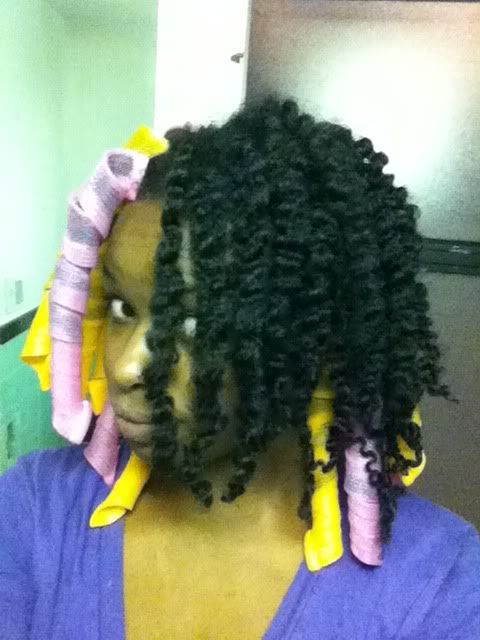 Curls! I used a little too much conditioner so there were white spots. I'll do better next time.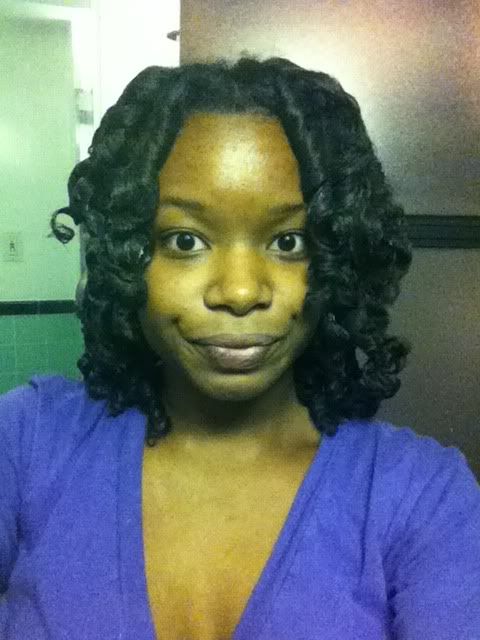 2 braids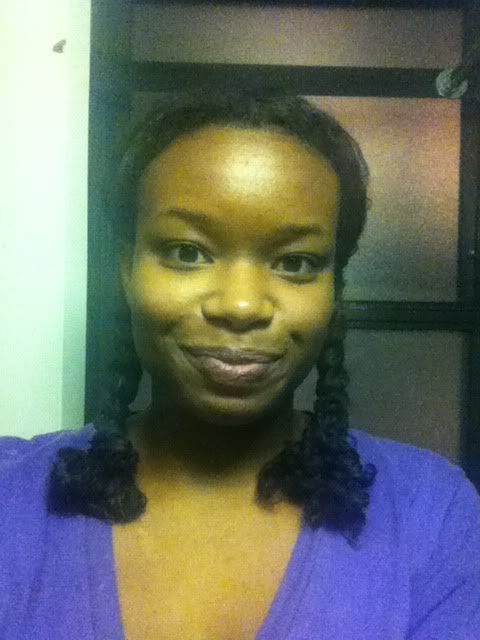 Waves