"God is the Only Truth -- Period"
Staff member
Jesus is Alive ​
He Loves You... Yes, Jesus Loves YOU!
​
Receive it and Believe it, for it is most definitely True!
​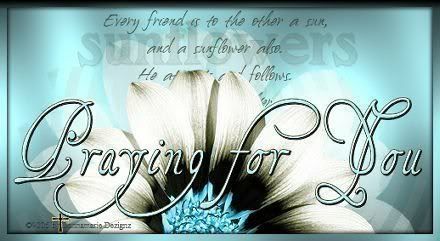 :Rose: :Rose: :Rose:​
This is an open invitation for
EVERYONE
who needs prayer.​
We have a dial-in Conference Call Line where you are able to call-in for prayer.​





​
Our Prayer Schedule ​
Praising God for all of His Goodness unto us ... Amen and Amen​
Love and more love to each of you. Beyond words, more love.
​
Call in Number: (712) 432-8399

New Access Code: 744158​
Note:
Long Distance Rates may apply depending upon your phone's carrier service.
​
​
Prayer Requests: ​
For Anyone and Everyone:
​
Please feel free to post your prayer requests here in this thread.​
ALL Prayer Requests are Welcome
​
You do not have to be a Christian to ask us to pray for you.​
God Loves YOU.​
Each request will be respected, embraced and covered in prayer.​
​
Call in Notes:
Please make sure not to have any TVs, Radios or Cell Phones ringing or buzzing in the background. It has an effect on the reception and it is also a distraction.
Please be mindful not to share your personal information; using the same precaution as when posting online. The conference access numbers are posted publicly in this forum which means anyone can dial in anonymously and 'listen'.
Please do not allow this to discourage you from being blessed by our new and most fruitful way of sharing prayers and
Jesus Christ Our Lord
.
Prayer Schedules:
Please check this thread 'often'.
This is where we will post the upcoming prayer dates and times.
Please check post #2
for any special announcements and/or additional information. This post space has been 'reserved' to serve as a place for information and updates as needed.
The date and time of the update can be confirmed by the
'edited by'
footnote at the bottom of the post. The date will also be noted in the text of any updated messages.
We are trying our best to adjust the times and dates so that it gives everyone an opportunity to dial in for prayer.
Please do not hesitate to share suggestions for our future sessions and times that you are available. This is 'everyone's Prayer Line.
Love and blessings to all...
Last edited: