How These Eighth-Graders Took Over the Chess World​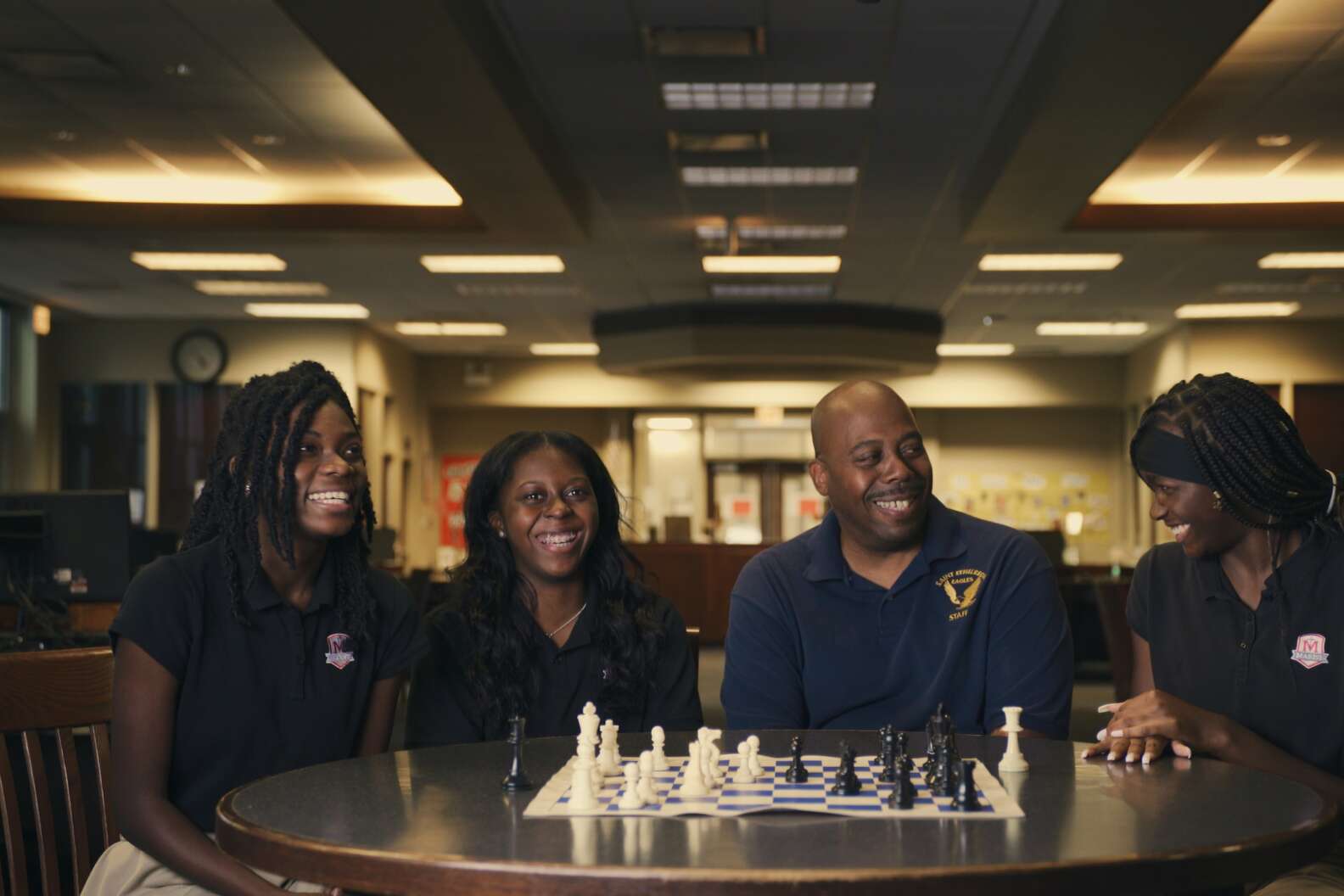 By NowThis
Published on 10/25/2021 at 5:11 PM
COURTESY OF MCDONALD'S
Shakira Luster first learned the rules of chess at an age when most kids are still having trouble coloring in the lines. Her father Eric, a professional chess player and teacher, taught her the basics of how each piece moved at just three years old. After reading several studies that showed chess' positive impact on children's math and logic skills, Eric was inspired to start a chess team at St. Ethelreda Catholic School in Chicago, the school where he taught and which Shakira attended. By the time she was in 7th grade, Shakira was nationally ranked, coming in 3rd for her age group in Illinois.
Her friends weren't so immediately hooked on the game. "In the chess world, there's very few girls that play," Eric said. "Especially African-American girls." To get them more involved, Coach Luster got some help from an unlikely place: their local McDonald's.
The McDonald's location on 95th and Halsted has been a chess hub for some time. Owner-operator Lance Jones has always reserved a few tables for chess players, and on weekdays there are a handful of players around, playing pickup games of blitz chess with 5-minute time controls.
On Saturdays
, it's packed, with nationally ranked players and vets facing off against the up-and-comers. Thanks to the welcoming energy (and the fries, cookies, burgers, and more), Coach Luster had an easy time getting players to come out.
Shakira's friends Trechelle and Imani formed the core of their chess club, dubbing themselves the "Unruly Queens." Through their regular trips to the McDonald's, their chess skills improved, and in November of 2019, their team took home first place in the Illinois Eighth-grade Team Chess championship, becoming both the first African-American and the first all-girls team to do so.
The Unruly Queens caught the attention of local news outlets and even made an appearance on Good Morning America. Their next stop was the 2019 US Chess National K-12 Grade Championships, where they took home 7th place nationally. All set to go on to 2020's National High School championships, their plans were derailed by the outbreak of COVID and the ensuing lockdowns. The chess scene at the 95th and Halstead McDonald's suffered as well, since the restaurant had to shut down during quarantine.
Now that restrictions are being lifted, however, chess has resumed once more. And the Unruly Queens are now at their new school, Marist, where they're set to face off against an even tougher pool of competitors. As for Coach Luster, he couldn't be happier. "To see the kids grow, and watch their game advance, that's just a wonderful thing," he said.